Learn by doing! Come build a drone from scratch!
Want to learn about drone parts and assembly?
The best way to learn is to dive right in and build one from scratch. This hands on workshop will get you started with your very own 3D printed micro drone!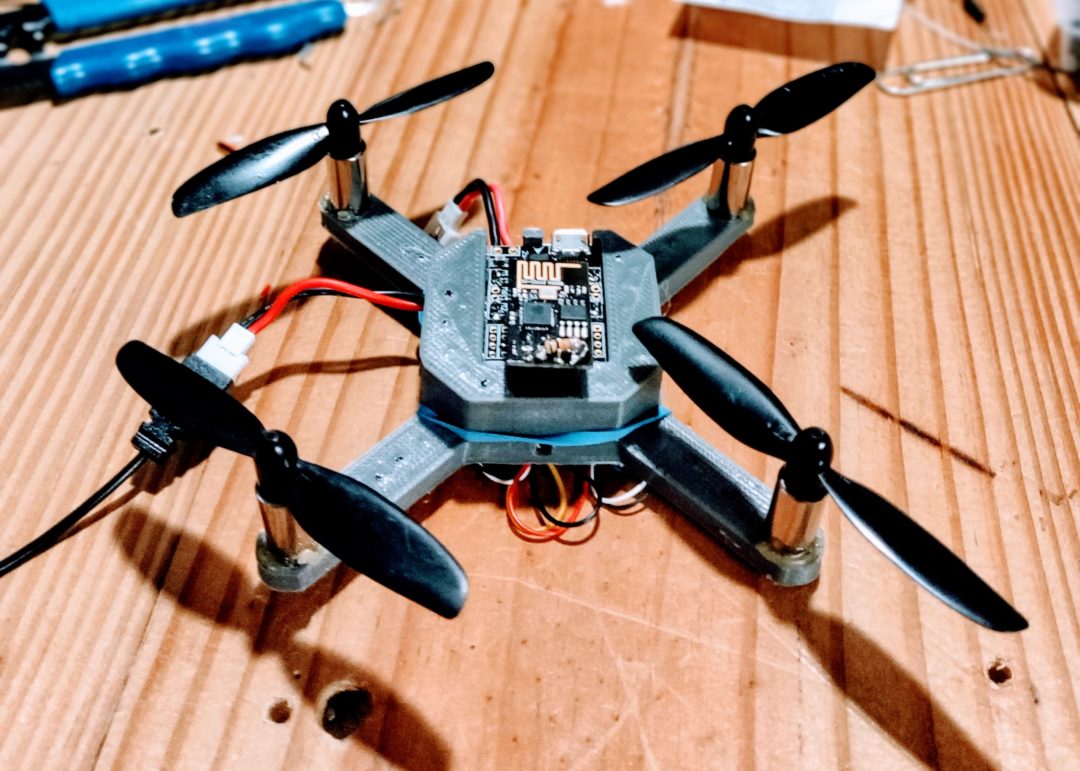 Envision a future where aerial commutes are a real thing, where your breakfast arrives at your window instead of you driving through theirs, and when living over a hundred miles from where you work everyday is totally possible all because of the technology being developed for drones today. But first, we can should start with today. Learn how the technology of today works as we dive deep into the science of drones; What they are capable of, how they work, and the theory of it all. We aim to take the imagination to new heights by creating new applications for existing drone science and technology both in speculation and practical design. Drones are just the opening act on the stage of the 21st century and beyond. These are the days that the pages of our "Popular Science" magazines could only imagined.
General Information
Interested in the kind of software and programming that's involved in this exciting new technology?
Here's what we'll cover:
Assemble a quadcopter on top of a 3D printed frame that was designed specifically for these parts. They will be included in the workshop, but I can also send you the .STL file if you would like to try printing it yourself.


Set up command and control bridge using WiFi, ESP8266 wireless chip, and your smartphone to control the drone.


Set up and tweak the flight control board (SPRacing F3Evo Brushed controller) using the iNav configurator.


Set up the ESP8266 WiFi chip to work with Blynk and SBUS protocol.


Learn a little bit about drone flying techniques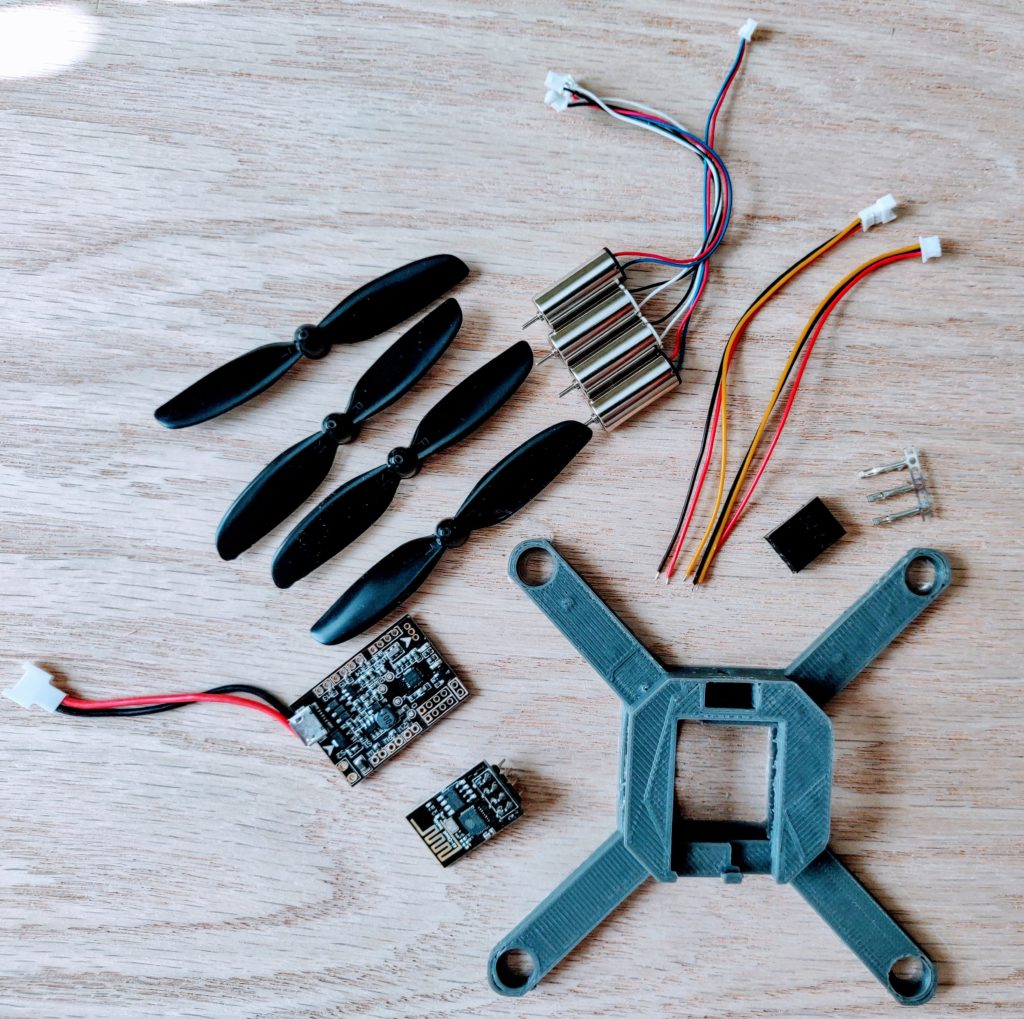 The following prerequisites will be helpful, but are not required:
And don't worry if you don't know what any of this stuff means, or don't have any of the equipment listed below. There will be extra equipment you may use for the build.


Arduino IDE set up on your laptop with ESP8266 library installed.


Blynk App (available for Android and iOS) already installed and set up on your device. LEARN MORE


Download the images for a direct comparison.


iNav configurator software setup on your laptop and bring it with you. YouTube How To Install


Basic soldering skills a plus


If you have a soldering iron and can bring it with you that's great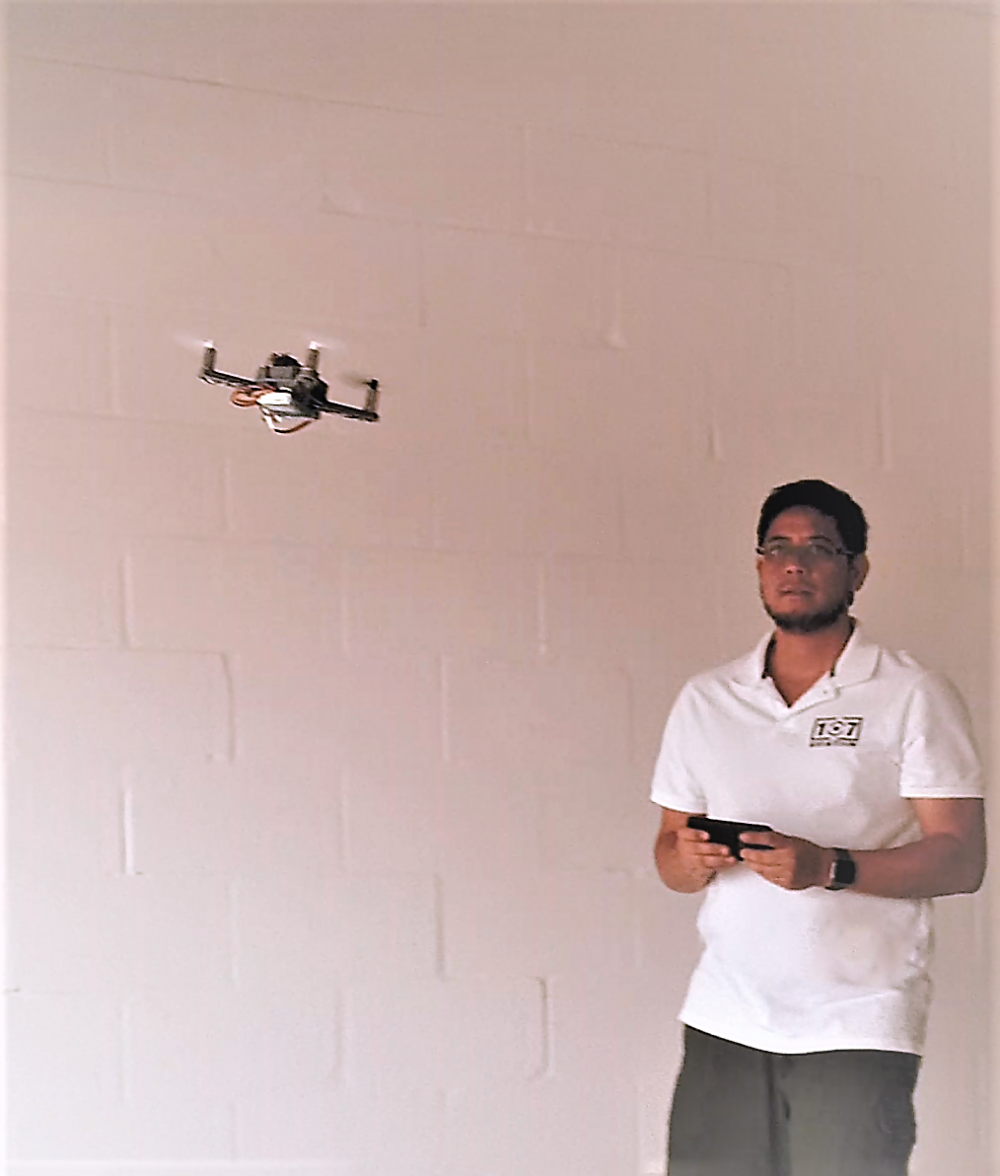 Contact Us
Next exciting drone workshop is coming soon! Want to schedule one for a group, send us a note or give us a call!!!